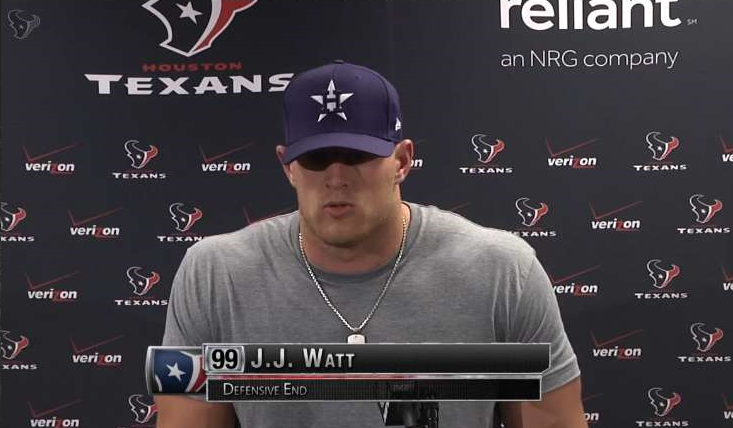 Yes, I know they are wannabees! Yes, I know they use their little star as the eye of their cow or whatever it is. BUT why would Jerry Jones or the NFL allow them to infringe on our Star with a hat design like the one in J.J. Watts recent press conference?!
Yes, if I were the Texans, I would hide below the brim of my hat while I addressed how bad we were playing and why our fans should want actions and not words. But look at that hat! In my opinion that should be a clear trademark infringement on our Cowboys Star!
Fear the Star is ours and noone else's. Placing a lame H over it doesn't undo the thievery! Time for Jerry to bring out the suits and put Houston back in its place! The NFL too if necessary!