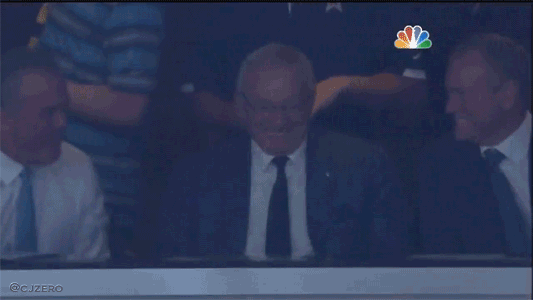 Cowboys ride Romo, Murray to big win over Saints - NFL.com
The Cowboys "may be ready to take on a new identity this season: Surprise playoff contender," writes Dan Hanzus.
After the Cowboys had built a four touchdown lead, NBC cameras captured a shot of Jerry Jones in his box, grinning ear to ear. His good mood was understandable. Nobody took the Cowboys seriously back in August. As we reach October, they've got our attention.
Saints struggling in all phases of the game - NFL.com
Ostensibly, this is about how the Saints struggled, but you can't talk about the saints performance without giving credit to the Cowboys.
The Cowboys have changed their philosophy, successfully relying on a dominant offensive line, the NFL's leading rusher and a surprisingly stingy defense. They have won the last three games by running more than they have thrown. DeMarco Murray now has 156 more rushing yards than the next closest NFL tailback.

The handwringing over Tony Romo's struggles in the first two games has proven to be for naught. For the second consecutive week, he has generated his highest passer rating since the career-high 506-yard performance in last year's shootout with the Broncos. His 69.5 completion rate is right in line with the best season of his career and his mobility seems to have been fully restored.
Who splat? Cowboys blow out Saints - Yahoo Sports
For Jay Busbee, "nothing makes sense anymore."
Suddenly, there's legitimate reason for hope in Jerry Jones' wonderland. For most of the last two decades, the Cowboys have been as mediocre as a "Law & Order" spinoff: tolerable, serviceable, but utterly forgettable. Three straight seasons of 8-8 in a stacked NFC have kept the Cowboys a bandwagon without a direction, a state of mind rather than a competitive football organization.

There are signs, though, that this year is different. For starters, Tony Romo, long the most qualified player on a succession of godawful teams, finally has a decent supporting cast around him. DeMarco Murray is the NFL's leading rusher by a long shot, and the wide receiver duo of Dez Bryant and Terrance Williams cover the field fast enough to give Romo appetizing targets that, for once, aren't opposing cornerbacks.
Cowboys look like new team with old-school approach in rout of Saints | SI.com
Doug Farrar notes that it's not 2013 anymore.
Fast-forward to less than a year later, and in their 38-17 Sunday night win over those Saints, the Cowboys appeared to be a new kind of team by going with a very old-school approach -- a dominant run game, an opportunistic defense and efficiency at the quarterback position that one might not expect. Something else one might not expect is that of those two teams, it's the Cowboys who are 3-1, with the Saints now falling to 1-3.
This Dallas Cowboys defense is different - Tim MacMahon, ESPN NFC East Blog
Timmy Mac thinks we can stop talking about the worst defense in the NFL last season.
There are reasons to believe that the Dallas defense should get better. Defensive end Anthony Spencer made his season debut Sunday after a year-long recovery process from microfracture knee surgery. Defensive tackle Henry Melton, a 2012 Pro Bowler like Spencer, continues to chip off rust after missing most of last season due to a knee injury, recording his first full sack as a Cowboys by dropping Drew Brees. Defensive end DeMarcus Lawrence, the Cowboys' prized second-round pick, will come off the short-term injured reserve after Week 8.

And the edge this defense plays with isn't going anywhere.
Saints vs. Cowboys 2014 final score: 3 things we learned from Dallas' 38-17 win - SBNation.com
When I read point No. 1, "The Cowboys have an offense," I stopped reading.
Cowboys-Saints: 10 things to know from Dallas' 38-17 win - CBSSports.com
Josh Katzowitz writes that the Cowboys "had a fantastic game vs. the Saints," lists ten things to know and adds this little nugget:
With the Eagles loss to the 49ers on Sunday, the Cowboys, at 3-1, moved into a tie for first place in the NFC East. Philadelphia's offense looked horrendous for most of the day vs. San Francisco, and you have to wonder if the Cowboys defense which was effective against New Orleans on Sunday could do the same vs. the Eagles when they meet in Week 13.

With all the talk about how the Cowboys will need to make the postseason in order to save Jason Garrett's job, the Dallas squad that played vs. the Saints shouldn't have any of those concerns. For a team that's gone 8-8 the last three seasons AND missed the postseason because they've blown a Week 17 game in 2011, 2012 and 2013, maybe, just maybe the Cowboys will have clinched a playoff spot well before that.
In-Game Win Probability - Advanced Football Analytics.
This game was decided early.
Murray, Cowboys dominant against Saints | FOX Sports
This game summary from the Associated Press summarizes the key plays of the game.
2015 Mock Draft: Could Dallas go quarterback top-10? - CBSSports.com
Unfortunately timed article coming off the heels of a Cowboys win in which Tony Romo played near flawless football, with a 137.4 passer rating and a yareer-long 21-yard run. Anyway, Dane Brugler has the Cowboys picking 10th and selecting QB Brett Hundley out of UCLA.