[Ed. Note - Heavy GIF warning, if page loads slow have patience.]
The Dallas Cowboys' draft season should be much more intriguing this year. Not counting the 2012 NFL Draft, where they traded up to select Morris Claiborne, the Cowboys are slotted to have their highest draft pick since the 2003 NFL Draft, where they held the fifth-overall pick. Dallas could go in a ton of directions with that pick. However, because of how many players are going to available for their choosing, I'm less worried about their first-round pick than I am with their third- or fourth-round picks. That's where scouting the Senior Bowl will come in handy.
When I look across the North roster, there are a ton of players that intrigue me. I'll be able to go in detail with all of them in the coming days, but the one I'm going to start out with is Rutgers' star playmaker Leonte Carroo. When Rutgers entered the Big Ten in 2014, their first season was a huge success, going 8-5, despite going 3-5 in conference play. But in the second season in the Big Ten, Rutgers took a huge step back. Head coach Kyle Flood was fired, the team finished 4-8, and their star receiver was arrested on a domestic violence charge.
The domestic violence charge was dropped, but the fact of the matter is that Carroo will always have the label 'off-field concerns' going with him. Nevertheless, the Cowboys are a team that hasn't shied away from taking a player that has a dark cloud over his name. After all, if there is one team in the NFL that will get the best outlook of his character and his attitude, it's without a doubt the Cowboys.
Unfortunately for Carroo, because he isn't the most athletic person, his testing may hurt his stock a bit. Nevertheless, I'm not a big combine guy. I believe tape is the best way to fully get an understanding of a prospect. Knowing that, Carroo flashes a ton of ability on tape. At 6'0, 205 pounds, Carroo is extremely chiseled for his frame. In this draft class, there are a ton of receivers who are too skinny to immediately make an impact on an NFL roster. That won't be the case with Carroo.
The New Jersey native displays excellent hands to go along with above-average route-running skills. In terms of fundamentals, Carroo may just be the best receiver in this class not named Laquon Treadwell. He focuses on the little things as a receiver, such as running in and out of his cuts, changing gears, and how to set up his defenders so they get tangled up. Let's take a look at a few of Carroo's clips.
It should be worth noting that Carroo played with abysmal quarterback play throughout his Rutgers career, ranging from Gary Nova to Chris Laviano. In this clip, Carroo completely fakes out a safety to free himself in space. He then adjusts his route to come back and bring down the football in the endzone. The ability to be a deceptive route-runner is important for the NFL and it's on full display here: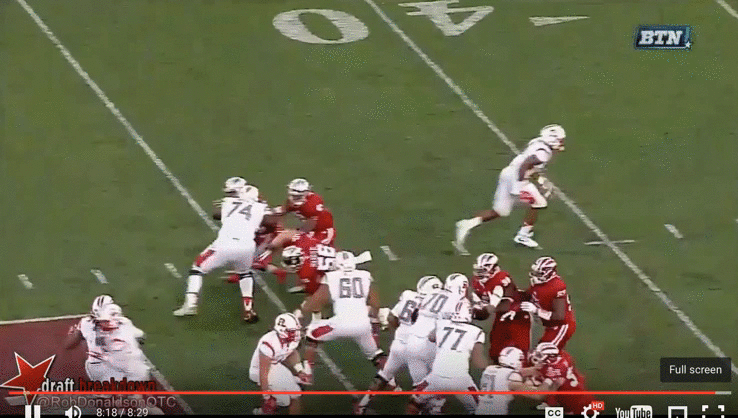 In the next clip, Carroo does an excellent job at high-pointing the football. Again, because his quarterback play wasn't terrific, there are many times where Carroo has to come back to the football to make plays: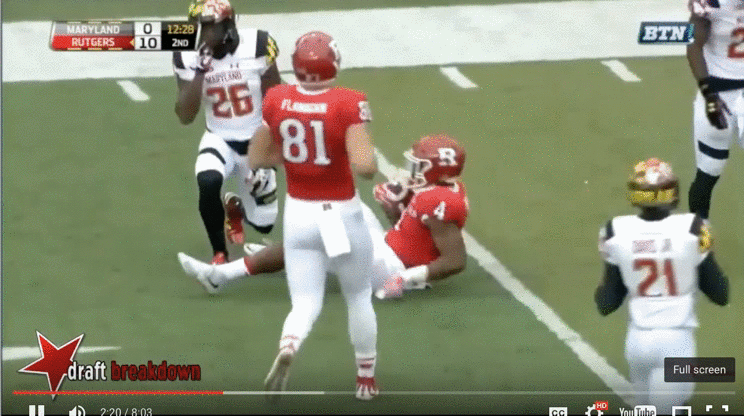 Going back to his ability as a route-runner and how he excels with his footwork, Carroo's ability to woo the defender in is on full display. Again, this is just another example of his deceptiveness: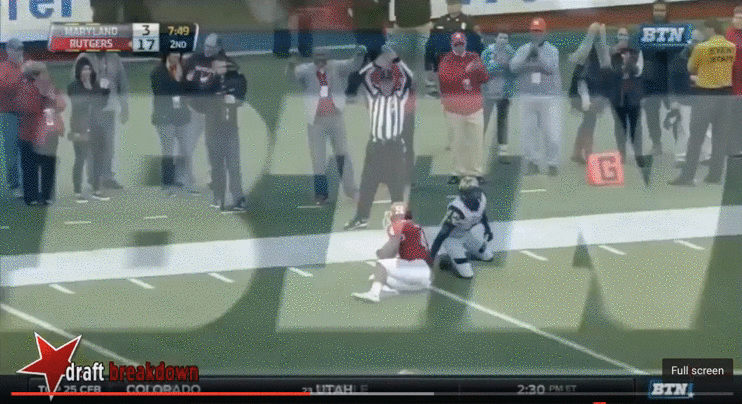 Here is just another example of how Carroo makes it a point to bait the defender into his cuts, freeing him to create space for a quarterback to put the football in a window. One thing that also needs to be hit on is how soft his hands are: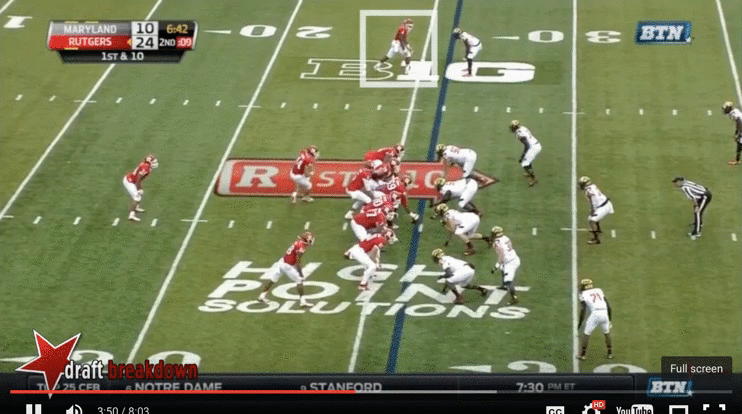 Because Carroo has such consistent hands and he's such a polished route-runner, the reality is that Carroo is going to be a target quarterbacks are going to love. He's a quarterback-friendly guy who will be able to be a quality possession receiver at the next level.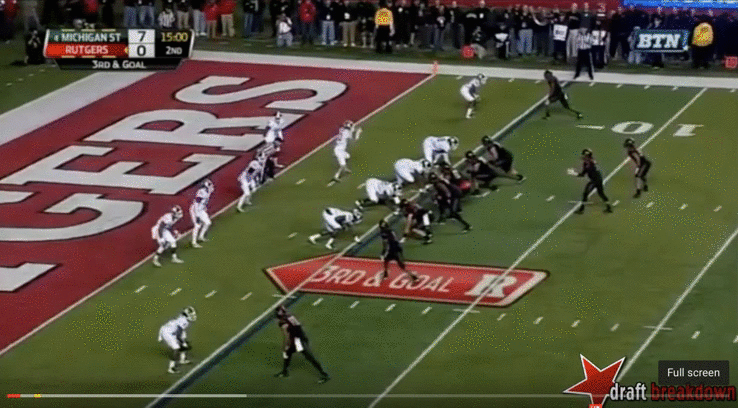 Again, going back to how quarterback-friendly he is, Carroo has the ability to create a void in the defense, giving his quarterback an easier window to put throw the ball in: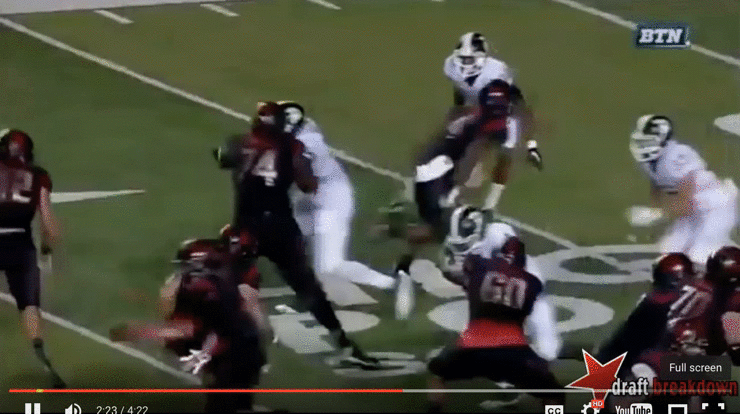 My biggest concern with Carroo is his lack of speed. He starts his routes slow, but I still believe he has the makings of a unique No. 2 receiver in the NFL. After all, the Cowboys aren't known for drafting burners. Carroo's skillset screams 'possession'. He's a terrific route-runner, he's not afraid to go up and bring down the football, he has soft hands, and he's extremely intelligent.
It will be interesting to see what Brice Butler's role in 2016 will be. Regardless, I believe Devin Street's days here in Dallas are numbered. That leaves a spot open at the wide receiver position and if Carroo turns heads this week at the Senior Bowl and he proves to the Cowboys' coaching staff that he has good character, there's a real chance he could end up being one of the Cowboys' middle-round picks.
UPDATE: Carroo was injured during Wednesday's practice and will be out for the Senior Bowl.
Disappointing news, WRs Leontee Carroo and Tajae Sharpe were both injured during North practice and they're out of the Senior Bowl

— Steve Palazzolo (@PFF_Steve) January 27, 2016
If you want to talk about the NFL Draft, feel free to give me a shout on Twitter or leave your questions/comments in the comments section.