Ed. Note - Be patient, incoming GIFs!]
The Dallas Cowboys have a ton of needs to address in the 2016 NFL Draft. With the fourth overall pick, the Cowboys will be able to take a blue-chip player in this year's draft. Laquon Treadwell, Myles Jack, and Jalen Ramsey are just a few names that will intrigue the Cowboys when the draft rolls around. Without Tony Romo in 2015, the Cowboys went 1-11, the one win coming on an ugly Monday Night Football game against the Washington Redskins.
The Cowboys will look into drafting a quarterback at some point in the draft. And while Carson Wentz or Jared Goff makes sense to be the Cowboys' quarterback of the future, the team may decide to use their draft pick on a player that can immediately contribute. This would mean that the Cowboys would wait until the later rounds to draft a quarterback and one guy who has the tools to develop into a nice option is Jeff Driskel. And yes, that Jeff Driskel, the same one who fell out of flavor at Florida.
Transferring to Louisiana Tech was interesting at the time for Driskel, but it turned out to be a terrific decision. Driskel went to the small D-I school and really turned his career and his NFL potential around. Driskel was extremely impressive, with Kenneth Dixon helping him out at running back. Let's take a look at some clips of Driskel and see why he can become an NFL quarterback one day.
Driskel has some qualities an NFL team will like. He has real nice touch on his arms, good mobility, and he has decent size as well at 6'4, 231 pounds. In this clip, Driskel's touch is on full display in this downfield throw: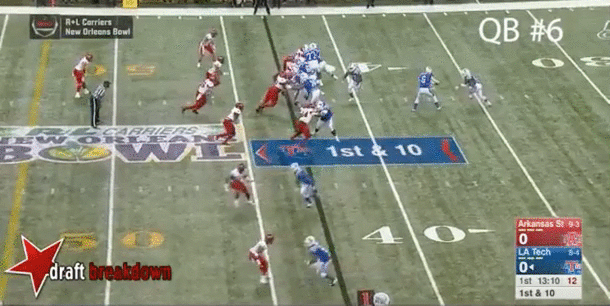 The previous clip was an example of Driskel's downfield touch. The next clip is an example of Driskel's touch in terms of the redzone. Driskel puts the football on the money where, splitting two defenders in the process: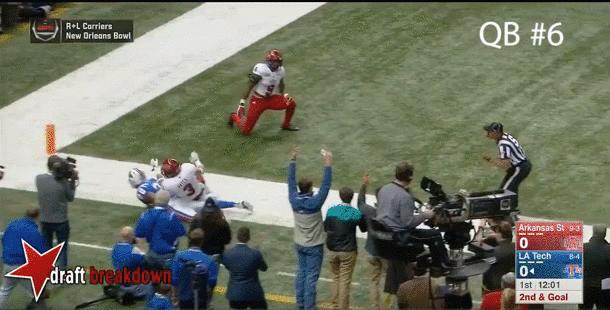 As if I didn't make it clear, Driskel's touch down the field is really something: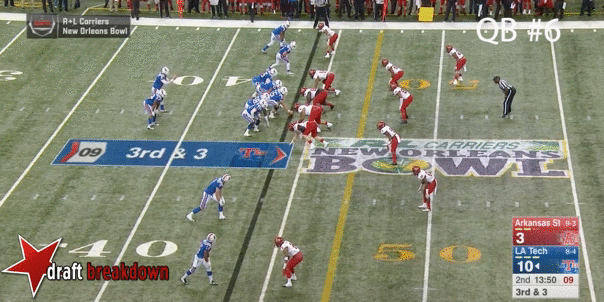 I touched earlier on Driskel's speed and how his mobility. A quarterback's ability to make plays out of the pocket is really fascinating in today's NFL. This clip shows off how Driskel can make plays with his feet: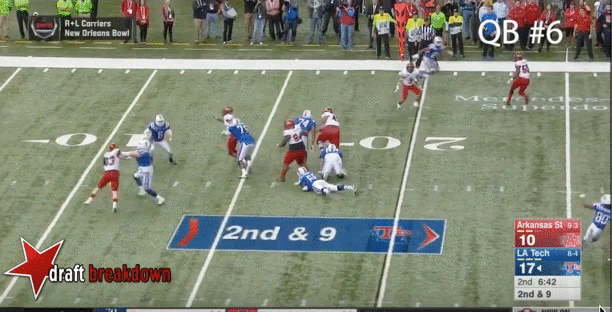 Driskel's arm improved this past season and it's on full display in this clip here. Despite facing a tough zone, Driskel throws a really good ball, putting it where only his receiver can bring it down: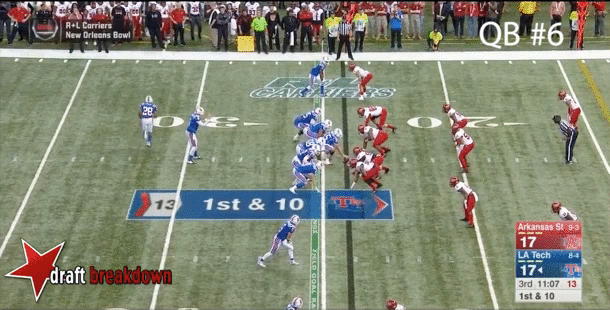 Driskel shows enough intangibles that make him a prospect to be a developmental quarterback for some NFL team. While Wentz is the guy on the Cowboys' North roster that is getting the most views, it should be said that Driskel is also a guy that has shown some ability as well.
And if the Cowboys want to wait until later in the draft to get a quarterback, Driskel makes sense. I don't expect him to be an NFL starting quarterback one day, but I do believe there are some intangibles that will intrigue an NFL team. Because the Cowboys have extended time with Driskel, that one team that falls in love with the reinvented quarterback may just be the Cowboys. Check out what a few other draft experts are saying about Driskel:
Jeff Driskel might be most underrated QB prospect in class. Too many holding his time at Florida against him instead of making complete eval — Brent Sobleski (@brentsobleski) January 28, 2016
Jeff Driskel has best pure arm of QBs on North team. Accuracy when on move, and inconsistency needs to improve #SeniorBowl — Andy Singleton (@PeoplezPen) January 27, 2016
If you want to talk about the NFL Draft, feel free to give me a shout on Twitter or leave your questions/comments in the comments section.