It's been quite a week for the Dallas Cowboys. Down in Mobile, Alabama, the Cowboys coaches completed the for the Senior Bowl. The North roster is loaded with talent. Guys like Adolphus Washington, Braxton Miller, and even Maurice Canady have looked extremely impressive, improving their draft stock in the process.
Perhaps the player getting the most eyes and hype from either the North or South roster is North Dakota State's Carson Wentz. Over the past few weeks, Wentz has gone from a little-known FCS superstar to a potential top-5 pick in the draft. It has to be said that the hype of Wentz could just be a smokescreen, but if everything seems to be true with Wentz, then no team will have gotten a better look at the quarterback than the Cowboys.
Despite all of the talent at the Senior Bowl, there still are players like Laremy Tunsil, Jalen Ramsey, and Laquon Treadwell that will all likely go in the Top-7 of this year's draft. If the Cowboys' plan is to go quarterback and they end up thinking Wentz won't be the best fit, all eyes turn to either California's Jared Goff or Memphis' Paxton Lynch. Let's take a look at both prospects and see why they'd be good fits in the NFL.
Let's first start out with Goff, the current top quarterback on my draft board, but a little more on that later.
At 6'4, 215 pounds, Goff has great pocket feel. I'd like to see him add a little more weight, as he is a little thin. His body as well as his are a bit slender. However, Goff has great footwork and while he isn't the most mobile quarterback, he shows enough ability to manage pressure in the pocket and getting the ball to his receiver. That's on full display in this clip here: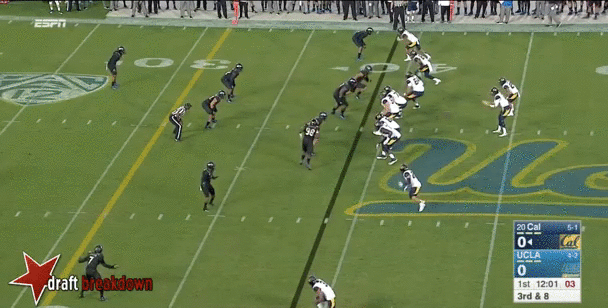 Goff is a good decision-maker. He improved each season at California and while he isn't a complete product just yet, it's throws like this one that will make coaches love Goff, as he shows excellent ball placement and anticipation skills: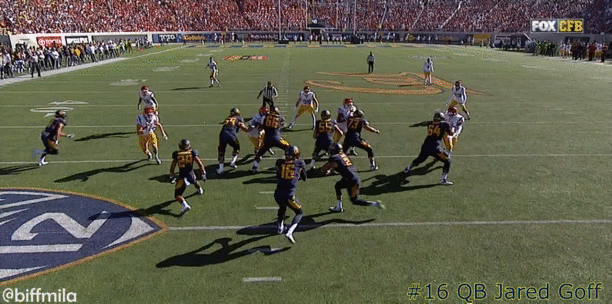 Here's another clip of Goff putting the football in a tight window: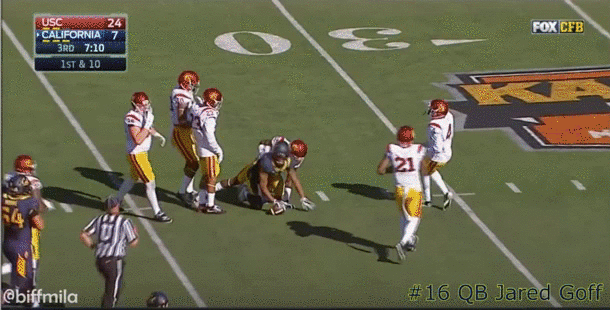 Goff doesn't have the strongest arm, but he makes up with his 'pure' release, as well as his anticipation and ball placement skills. In the next clip, Goff just points another ball on the money: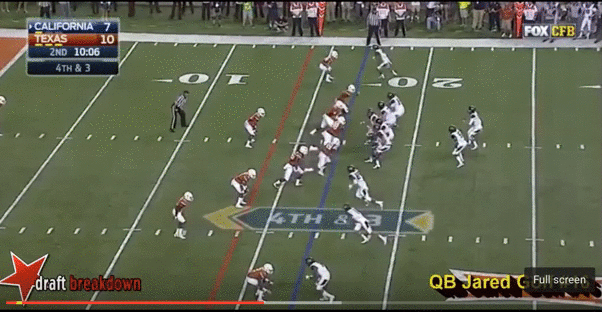 Goff has a ton of traits that correlate to the NFL. He's an intelligent quarterback who is coming from a pro-style system. He already has the basic traits that are needed to succeed in the NFL.
Now, let's take a look at some clips of Lynch.
The differences between Goff and Lynch are striking. Lynch's big arm allows him to throw the ball downfield with authority. In that regard, Goff doesn't really have the downfield touch. Nevertheless, Lynch's big arm impresses NFL coaches and it's on full display in this clip here: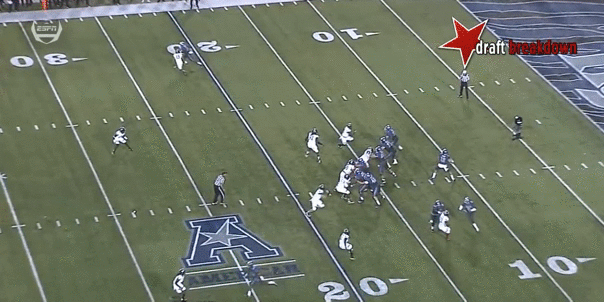 Despite his 6-foot-7, 245-pound frame, Lynch moves quite well. He's extremely hard to bring down and he's actually a good thrower on the run. That arm strength and touch is again on full display in this clip, despite facing back-side pressure: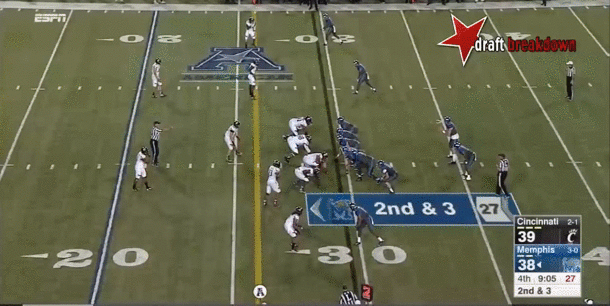 Despite the difficult throw, Lynch continuously makes excellent throws down the field. His arm strength as well as his touch are extremely impressive. Lynch's ability to drop in passes is something that makes him a legitimate first-round player: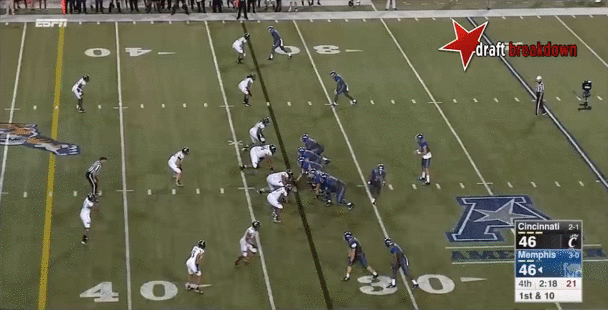 Lynch is extremely accurate from the pocket, but he's also a real good thrower on the run as well. Here's a throw of Lynch's ability to put the ball where it needs to be while on the run: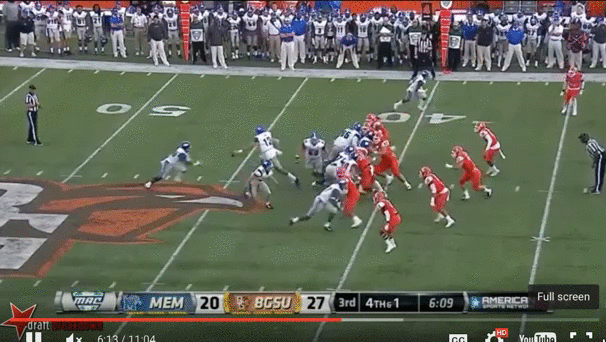 The problem with Lynch is that he is a product of Memphis' spread system. His athleticism and his deep-ball precision allow him to be a real dynamic weapon for college play. However, there are parts of Lynch's game that make him raw for the next level. His footwork needs to be improved and his mechanics are something that will need to be monitored going forward.
The Verdict
Picking between Goff and Lynch is difficult. Between the two, Goff looks like the more NFL-ready quarterback as well as the safer option. However, Lynch is more of a boom-or-bust prospect and if the Cowboys think they can develop him into an elite quarterback, then maybe Lynch should be the guy with the fourth-overall pick, that is if the Cowboys want a quarterback atop the first round. However, because he's the safer target and he's already used to an NFL-type offense, I think Goff will make the easier transition. And if the Cowboys do want to target a quarterback with the fourth-overall pick and that guy isn't Wentz, I'm picking Goff over Lynch.
If you want to talk about the NFL Draft, feel free to give me a shout on Twitter or leave your questions/comments in the comments section.