Ed Note - Heavy load of GIFs on the way, be patient...
The Dallas Cowboys have neglected the defensive tackle for awhile now. Because of that, guys like Nick Hayden and Terrell McClain have seen more playing time. And while those guys aren't particularly bad, they aren't particularly good either. Hayden and McClain would be better suited as change-of-pace, depth-purposes type of players. By making an upgrade at the 1-technique position, the Cowboys would benefit tremendously, and it would also help other defensive lineman, such as Tyrone Crawford, Demarcus Lawrence, and Randy Gregory.
At times, it's clear how big of an impact Crawford can make in the pass-rushing department. However, he doesn't have a true counterpart next to him in the interior part of the defensive line to be a consistent force at stopping the run. To solve that issue, the Cowboys will likely look to this talented class to bring in a starting 1-technique defensive tackle and a guy that fits that run-stuffing mold is Louisiana Tech's Vernon Butler.
At 6'4, 325 pounds, Butler is the epitome of a true bulldozer. Because of his size and power, it's extremely difficult for offensive lineman to push him back. I throw around the term "table-setter" when I analyze defensive tackles and Butler is a guy that does just that. By taking out two offensive lineman in a play, it gives way for the rest of the front seven to have an easier time at stopping the run. It should be said that the Cowboys have too many athletes on their defensive line. They need a mean road-grader who can disrupt the flow of an offensive line. Let's take a look at film of Butler and see why he would be a good fit in Dallas:
When offensive lines are trying to run a zone-scheme, Butler does a real nice job at splitting gaps. By using his power, Butler gets in the backfield here with ease: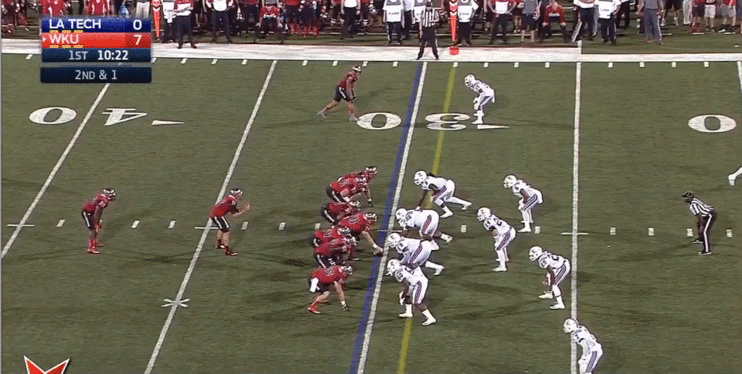 Because of big he is and how underrated he is in terms of his athleticism, Butler has the ability use his arms to create space and push defenders back at the same time. Basically, if offensive lineman do not get up in him first, they're going to have a difficult matchup: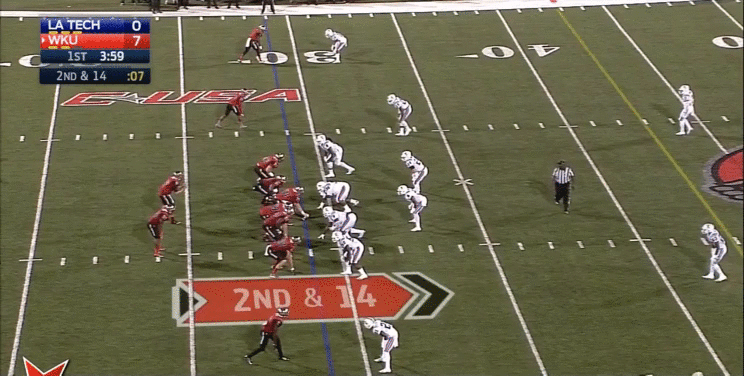 Butler's combination of broad shoulders and long arms allows him to basically do whatever he wants to offensive lineman if he engages contact correctly. In this clip, Butler virtually throws the offensive lineman whichever way he pleases, making Western Kentucky's Brandon Doughty to have to escape the pocket.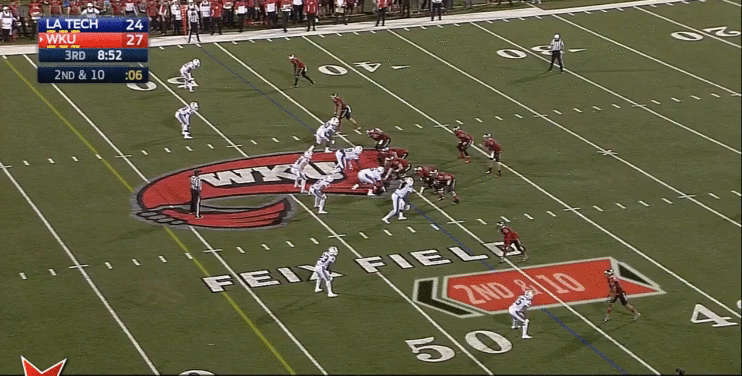 Another clip of Butler recognizing the play, shooting the gap, and making the play in the backfield.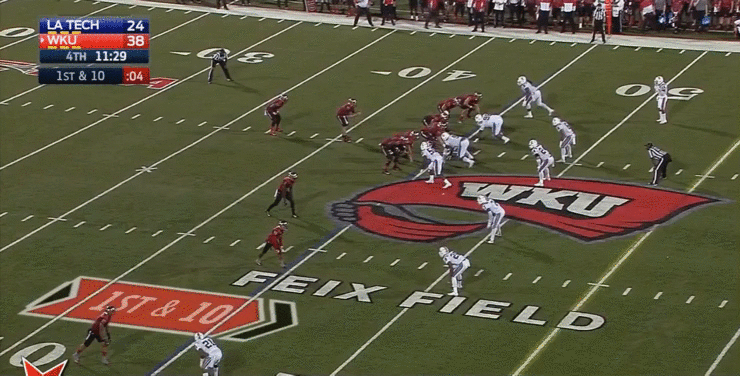 Butler is a player that could very well be a surprise late first-round pick. However, because this draft is loaded with defensive tackles, teams may wait to the middle rounds to select one. This would mean that the Cowboys would have arguably one of the better interior defensive lineman still on the board when they're on the clock with the 34th overall pick.
Because he has the power and the size, as well as the athleticism that will spark up the
NFL Scouting Combine
in just a few weeks, Butler is a guy that will garner a ton of attention. He'll have both 3-4 and 4-3 defenses eyeing him. If he puts on a show at the combine, I'd say it's a lock that he won't be available for the Cowboys on Day 2 of the draft.
Some other notes I took on Butler: He seems to be on the field for every play. In the early downs, he's occupying the middle of the defensive line. In passing situations, Louisiana Tech lines him up at either defensive end position. He plays a ton of stances, most notably in the three-point, the frog stance, and even in the bubble stance. Another thing is that when he doesn't win with his size and speed, he uses a spin move as well as a swim move, both of which were not very effective from the film I watched.
I'm going to bookmark Butler and keep my eyes on him. If the Cowboys fall in love with the guy, they're in perfect position to move up and go grab him. No matter who the Cowboys draft, Rod Marinelli will be able to do a ton of intriguing things with them. But with Butler, there are some parts of his game that still need to be molded. The intangibles, like his strength and his athleticism, are there, but he lacks fluidity and he's also had problems with consistency as well. Nevertheless, a team will fall in love with his combination of athleticism and strength. Maybe that team is the Cowboys.