[Editor's Note: Heavy GIFs coming, have patience if your page load is slow]
After years of passing on talented defensive tackles, the Dallas Cowboys seemed to have changed their stance on the position this offseason. Looking at the group from the 2015 season, there are a couple of observations that need to be said.
First, Nick Hayden is just not that good and the days of him playing in place of an injured player are done. Second, Tyrone Crawford played with a shoulder injury for much of the year. Having him completely healthy could give the Cowboys more of a presence from the 3-technique defensive tackle position, with the positional flexibility of kicking him down to play defensive end. Third, David Irving made tremendous strides in 2015 and he should only continue to get better with a full offseason program under his belt. Lastly, Terrell McClain will give the Cowboys some beef in the middle for running plays.
It's no secret that one of the most important positions in the 4-3 is the 3-technique defensive tackle position and the moves that have been made this offseason prove that the Cowboys are trying to get a more consistent presence from this position. In free agency, the Cowboys' biggest splash was prying Cedric Thornton away from the rival Philadelphia Eagles. Thornton is a fun player to watch on tape. He fits exactly what Rod Marinelli likes. He's a defensive tackle that consistently finds himself in the backfield because of his explosiveness and his athleticism. Similarly, the Cowboys drafted a similar player to Thornton in Nebraska's Maliek Collins.
This year's defensive tackle class was extremely deep and while a top-30 player in Andrew Billings was still on the board, drafting Collins over the Baylor defensive tackle shows that the Cowboys are more trusting of Collins to fit to this defense rather than the other defensive tackles. At 6' 3", 310 pounds, Collins is very Cowboys-like. His spider graph from Mockdraftable shows all of the traits that the Cowboys like out of their defensive lineman.
Coming into such a crowded defensive tackle group, the Cowboys will have the ability to develop Collins into what they want him to become before he has to play extensive minutes. Judging by his tape and what he did in college, Collins has the look of a pass-rushing defensive tackle that could come in and be extremely disruptive to opposing defensive lines on passing downs. Let's go to the film and check out some clips of Collins and what he can do.
I spoke earlier on the comparison of Collins to Thornton and the following clip is a prime example. Like Thornton, Collins does an excellent job at shooting gaps and getting free from the opposing offensive line. Below the clip of Collins is a clip of Thornton from a film study on him when the Cowboys signed him in free agency.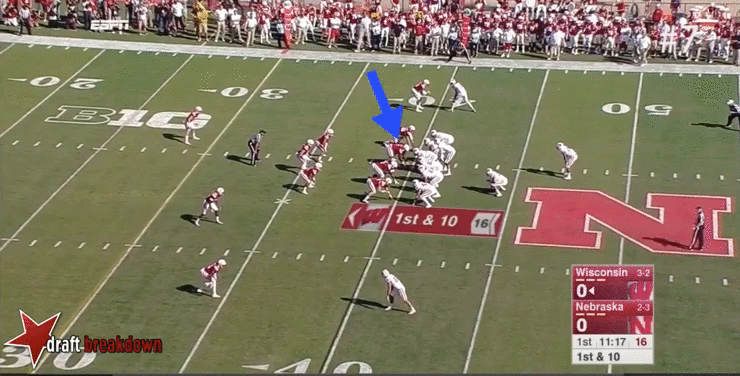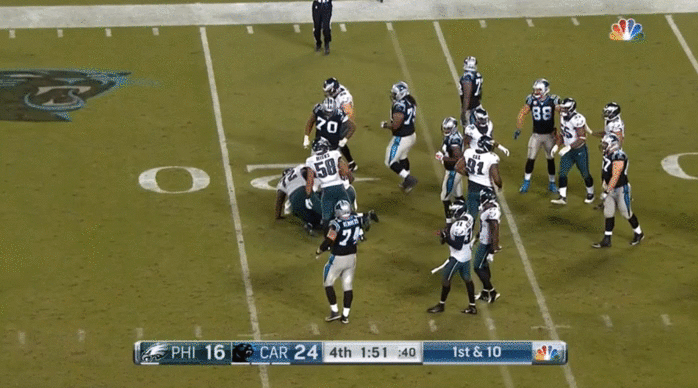 Despite being athletically-trimmed at 310 pounds, Collins' weight is extremely well-distributed. When he fires off the football, he stays low to the ground and uses excellent leg drive to push back opposing offensive lineman. In this clip, he does all of those things and then sheds the offensive lineman to make a play behind the line of scrimmage.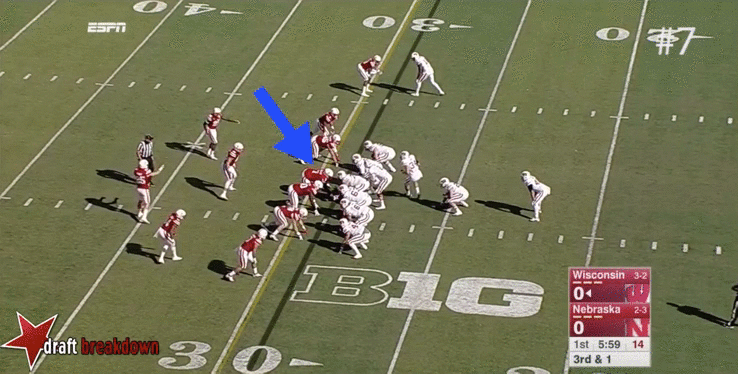 We see Collins display a variety of things on each play. His motor, jump, and effort are noticed each time the ball is snapped, but he also displays strong hands that allow him to push offensive lineman away. This clip is a perfect example of Collins stacking and shedding to get in the backfield.
I will admit that Collins' game against UCLA isn't the best. He's often out of place and rushing the wrong hole. I should be stated that he was neutralized for the majority of the game. But this clip impressed me, as it shows Collins coming around on a stunt. He then blows up Paul Perkins to put pressure on quarterback Josh Rosen.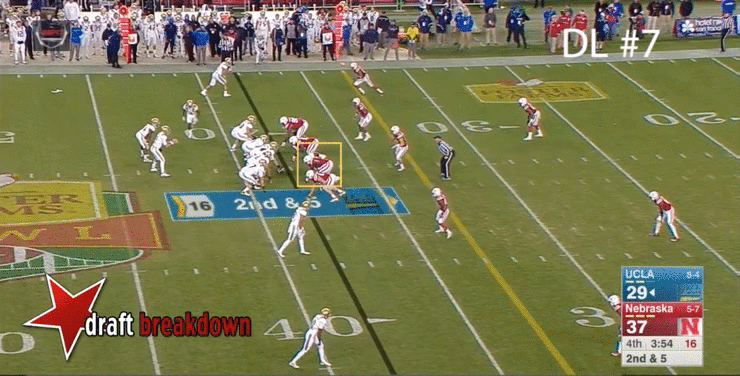 On top of Collins' quick jump off the line of scrimmage, he does an excellent job at setting up offensive lineman for failure. In this clip, Collins dips left to then rip right to get past the offensive lineman to get in the backfield.
One term that gets thrown around with defensive lineman is 'core strength', the ability to withstand opposing defensive lineman and hold your ground in the trench. The following clip is what you like to see. Here, Collins keeps his arms extended, long arms at that, allowing him to create space between him and the offensive lineman before moving him to make a tackle behind the line of scrimmage.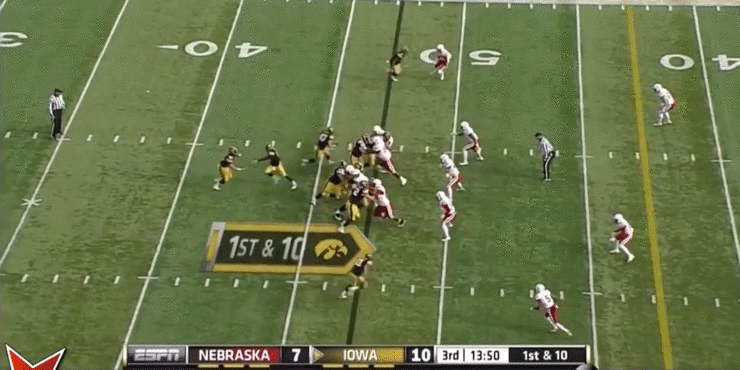 By adding Collins, the Cowboys have added yet another talented piece to their front four. Leon Lett and Marinelli absolutely love the traits Collins displays. However, from the tape that I've watched, there are some inconsistencies and kinks to his game that he will need to work on before becoming a finished product.
At times, Collins looks awesome, absolutely blowing past offensive lineman. But then there are times where Collins shoots the incorrect gap and doesn't display that much 'wow' when he creates initial contact. But by putting him in the rotation, Collins will be able to focus on his impact when he is in. Because of how deep this class is, Collins may not be a household name, but he does fit this team "to a T".
Games watched: Wisconsin, UCLA, Iowa (2014).