[Editor's Note: Heavy GIFs coming, have patience if your page load is slow]
Suspensions to Randy Gregory and DeMarcus Lawrence signaled that the Dallas Cowboys were going to be in the market for a defensive end. It looked like their defensive end would come atop the second round in either Emmanuel Ogbah or Kevin Dodd. But after the two were selected right before the Cowboys' pick, the team decided to go with Jaylon Smith. Defensive end remained a need and the Cowboys addressed it in the fourth round in Charles Tapper.
Dallas will have to get creative for the first four games to get pressure on the quarterback. Doing so could mean kicking out to defensive end both Tyrone Crawford and Cedric Thornton on occasion. Regardless, Tapper is a player that just makes a ton of sense for the Cowboys. He's freakish in terms of his athleticism. Check out both his SPARQ and SLAYTICS ratings.
SPARQ:
SLAYTICS:
Considering Tapper ran a 4.59 at the combine as well as a 1.59 10-yard dash and a 119" broad jump to go with his 34 3/8" arms. It's worth mentioning that sixth-round pick Anthony Brown, a cornerback out of Purdue, ran a 1.55 10-yard dash to compare the two. And that's not a knock on Brown, it's clearly to prove just how fast Tapper's get-off is.
Analytics have played their role into football for a couple of years now and one team that has picked up with the deployment of them is the Cowboys. In terms of their defensive ends, the Cowboys look for a specific type of profile. Some key factors that play a role are height, weight, explosion, quick-twitch, and length. Let's take a look at Tapper's spider graph on Mockdraftable.
While there are some that believe Tapper can come in and compete for a starting job, the reality is that Tapper will likely be a situational type of pass rusher in his rookie year, with the ability to rush off the edge or move inside on passing downs and rush from one of the tackle positions. Let's take a look at some film of Tapper and see why he can be a real good fit with the Cowboys.
I've spoken about his freakish athletic ability. Tapper off the edge is at his best when he can use his athletic ability and arm length in space. This is an example of Tapper freeing himself in space.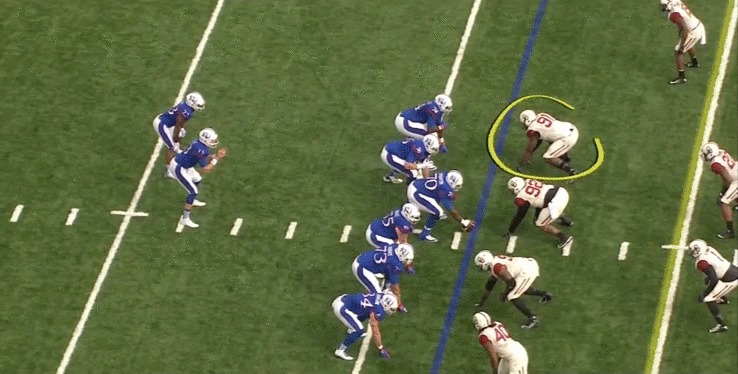 While there are some inconsistencies with Tapper on film, there are times where he makes offensive lineman look foolish. The following clip is an example of Tapper going one-on-one with an offensive lineman and using a spin-move. He not only gets home to the quarterback, but he gets there quickly.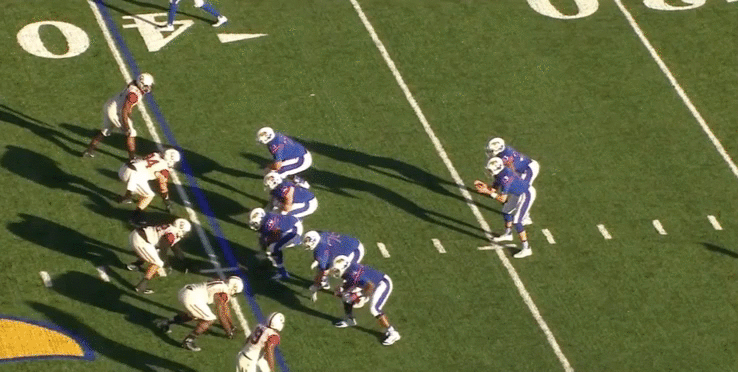 The next clip is an example of Tapper's tracking ability. He displays good awareness and excellent vision. This play is designed by the offense to isolate the defensive end and get outside, but Tapper blows up two blockers to get to the ball-carrier. He then shows the ball awareness to strip the fumble and create a takeaway.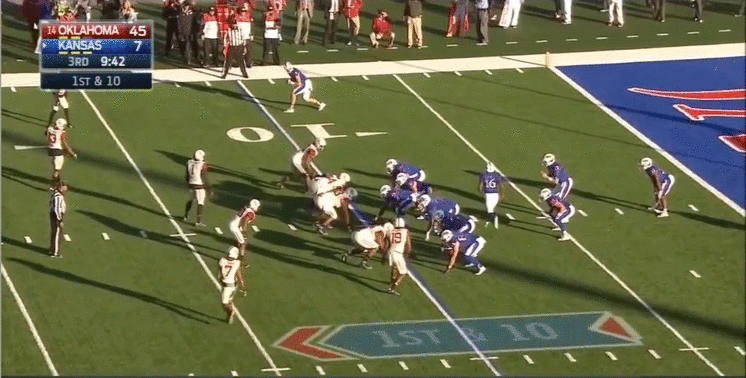 Perhaps what can make Tapper so special at the next level is not just his athleticism, it's his arm length paired with his distributed weight. This clip shows Tapper simply driving back an offensive lineman without really using his body.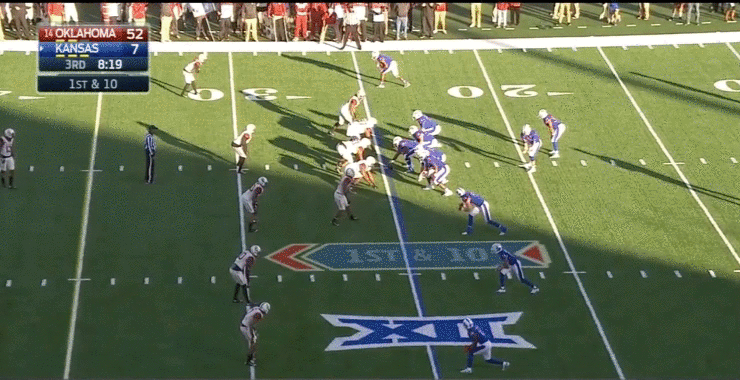 The next clip in the film study is another example of the pass-rushing moves Tapper can put on if he can engage with the offensive lineman correctly.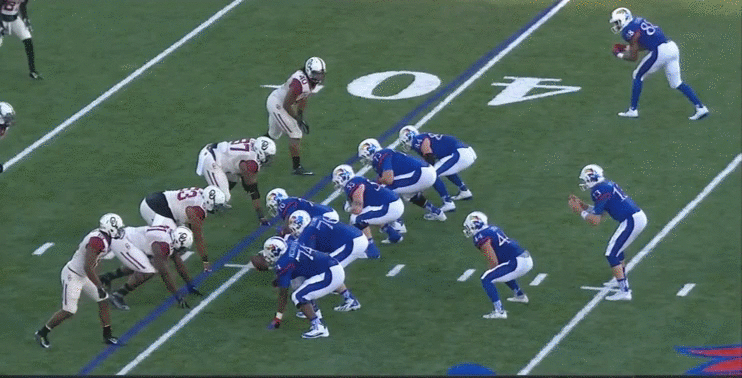 In the NFL, Tapper may not be able to win with how he did in college, but his power is on full display each time the ball is snapped. The Cowboys are benefit from having a player as talented and powerful as Tapper when he's on the field.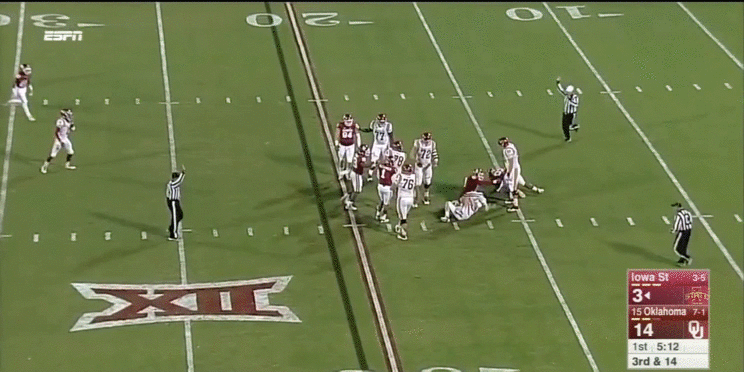 Take this next clip as you will, but Oklahoma's defense greatly hurts the showcasing of their front four. The following clip is an example of Tapper's speed, but it's worth being said that the formation Oklahoma deploys is very unorthodox.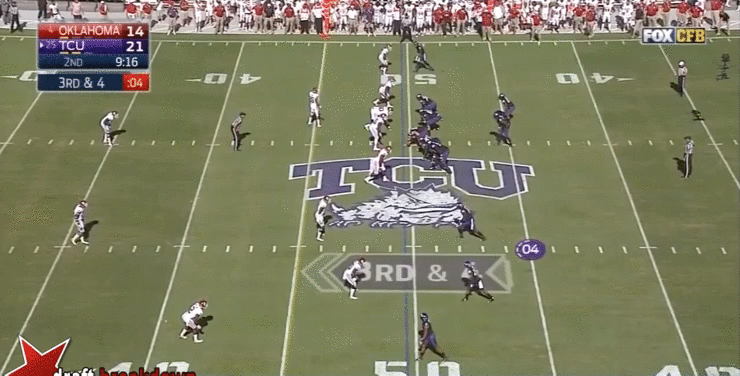 Again, Tapper will not immediately establish himself as a stud pass rusher and the future at the position in Dallas. But, he's a project-piece that Rod Marinelli and Leon Lett will be able to mold into what they want him to become. Judging by his get-off, his explosion, and his combination of strong hands and long arms, there is the potential for Tapper to be a really unique player for a long time in Dallas.
Games watched: Kansas, Iowa State, TCU (2014), Baylor (2014), Alabama (2013).