[Editor's Note: Heavy GIFs coming, have patience if your page load is slow]
At some point in the 2016 NFL Draft, the Dallas Cowboys were going to target the safety position. With Byron Jones officially making the move over to the free safety role, the Cowboys will have a decision to make regarding who will play next to him. And while the positional battle will likely come down to J.J. Wilcox and Barry Church, it's worth mentioning that the staff is extremely high on Jeff Heath and he can be in the running for the job as well.
In recent years, the Cowboys have struggled to get consistency at these positions. Both Church and Wilcox excel in certain areas, but their deficiencies were on full display far too often during the past couple of seasons. Knowing that, the Cowboys used one of their later picks in the draft on Central Michigan's Kavon Frazier.
Being a student at Syracuse University, I was fortunate enough to have watched Frazier and the Central Michigan Chippewas when they came to the Carrier Dome just this past year. One player that consistently popped out was No. 5 of the Chippewas. Frazier is extremely well-built, with broad shoulders, long arms, and he's rangy. His spider graph from Mockdraftable doesn't necessarily prove that he can translate well to the NFL, but he's a SPARQ guy, which is a trait the Cowboys took a lot into account with in this draft.
Again the measurables aren't great and the measurable parallels don't necessarily equate to anyone whose had success in the NFL, but Frazier tested in the 86th percentile for SPARQ results, the second-lowest ranking for the Cowboys' 2016 draft class.
Central Michigan's Kavon Frazier tested in the 55th tFREAK, 86th SPARQ, and 83rd SLA percentiles among safeties since 1999. — Ethan Young (@NFLDrafter) March 22, 2016
Over the past couple of years, the Cowboys have slowly brought on the SPARQ analytic to their scouting department. Frazier is a guy that doesn't have much game tape in college, which is due to him fully breaking out in his senior season, but his athletic credentials speak briefly to the type of athlete he can be at the position. Let's take a look at some film of Frazier and see why he can be a starter for this football team one day.
(Note: He wore #21 in this tape to honor former teammate Derrick Nash who passed away due to leukemia.)
I touched upon it earlier, but Frazier, a 2nd Team All-MAC player, has the frame to pack a punch. His pads are always heard when he comes in to create contact. Here's a clip of just a simple tackle from Frazier.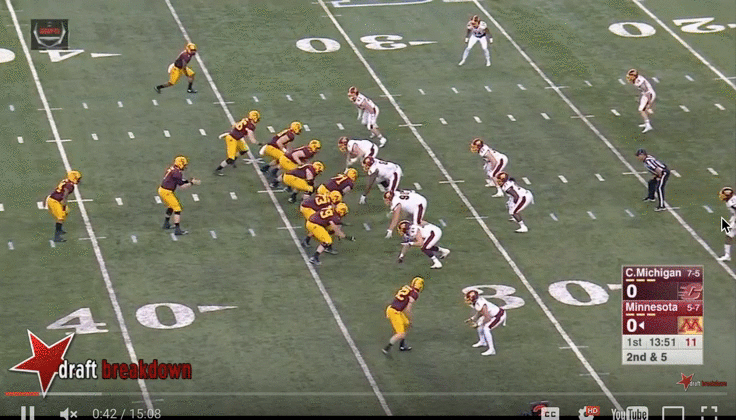 Frazier has an awesome sense of awareness back there at center field. In this clip, Frazier reads the run and then flies up to meet the running back for a tackle.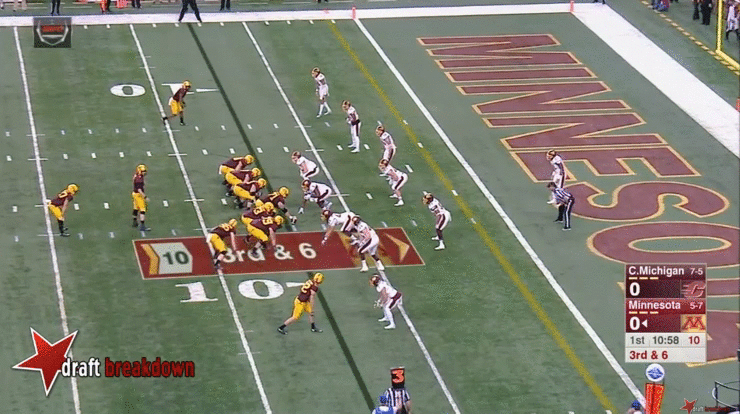 Intelligence is key for any safety. And because of how mature he is, Frazier excels in reading the quarterback's eyes. His play speed is awesome. In this clip, Frazier recognizes the ball is going to his man. He then flies up and makes a nice play for only a small gain.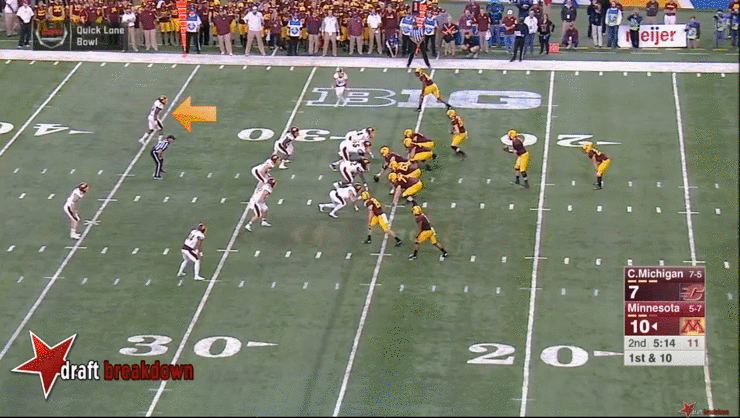 One problem I have with Frazier is his tendency to overrun the ball-carrier and get himself into trouble. However, there are also times where Frazier fills a hole to come up and make a play. When he's playing smart, Frazier is a real good strong safety.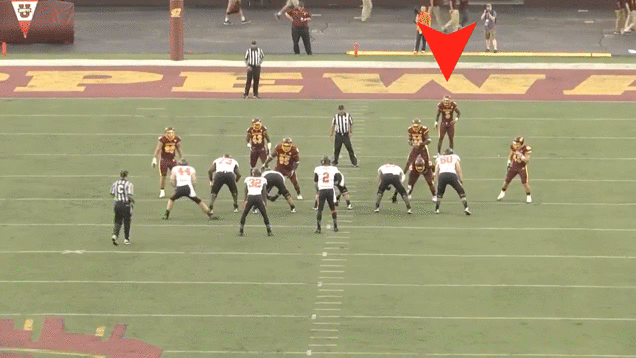 One trait the Cowboys love is a player's ability to play a gunner-type role on special teams. Frazier may not start right away, but he'll be able to contribute on special teams from the get-go.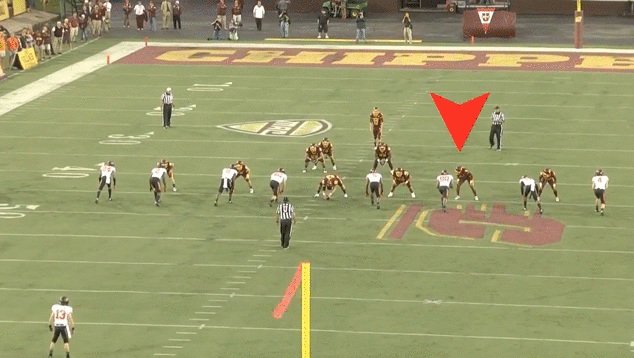 Again, another clip of Frazier making plays on special teams.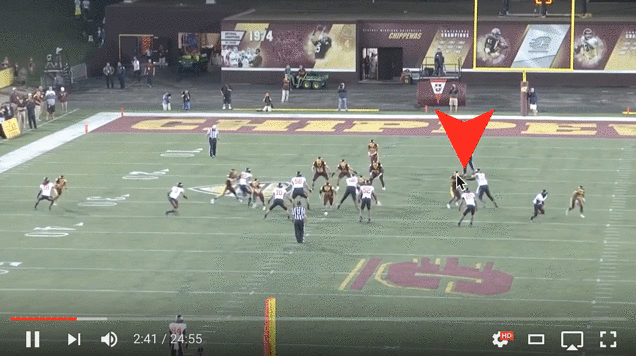 In this next clip, Frazier shows a good understanding of his zone assignment. He sits and waits, and when he reads the quarterback, he comes over to bat away a pass.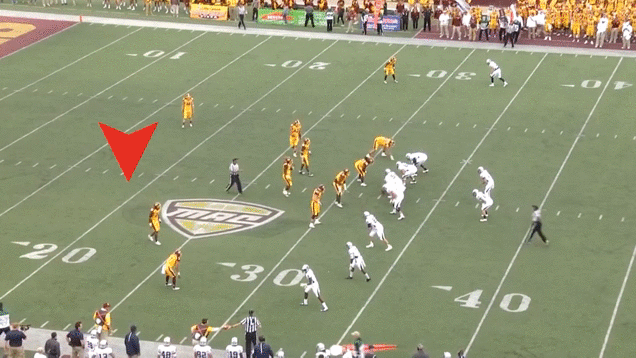 I definitely think Frazier will need some work before becoming a starter. However, NFL.com's Lance Zierlein drew the comparison to Barry Church and that's very easy to see. Both are tackling machines, yet both have some deficiencies at times in regards to missing tackles and overrunning plays. One thing I love about Frazier is his play speed. He plays at a 1000 miles per hour, leading to huge hits and providing a presence in the middle of the field. However, this can have him run into problems at times.
If secondary coach Jim Baker can fix some parts of his game and provide a little bit more of a conservative nature to his game, Frazier could have the opportunity to compete for the starting job before the end of the year. Similarly to Church, both play exactly alike and both are coming from MAC schools.
Nevertheless, because Frazier can do everything Church can on top of covering a little bit better in the slot, there is a real chance that Frazier can compete for the starting strong safety position in training camp and make Church expendable in the process. Again, he's raw, but the potential is there for the Cowboys to add a smash-mouth type of player in the back-end of the defense.
Games watched: Minnesota and Monmouth.