[Editor's Note: Heavy GIFs coming, have patience if your page load is slow]
There are three things in life that are certain: death, taxes, and Jason Witten playing every game in the season. I mean really, the last game he missed was in his rookie season for crying out loud. Over the course of his career, the Cowboys have relied continuously on Witten and they have gotten so much production. The future Hall of Famer at 34-years-old is set to enter his 14th year in the NFL. And unfortunately, Witten has gone through a slow progression over the past couple of years.
The Tony Romo/Witten window is nearing its end. But the Cowboys' 2016 NFL Draft class might provide some answers as to who their successors will be. Dallas drafted Gavin Escobar in the second round of the 2013 NFL Draft, thinking he would be able to take on a huge chunk in the offense before taking over Witten's starting gig. But Escobar hasn't done anything to prove that he belongs here long-term. Knowing that, the Cowboys decided that they would take a project-like tight end with their last pick of the 2016 NFL Draft in Rico Gathers, yes that same Rico Gathers that played college basketball at Baylor.
For a guy who hasn't played the sport of football since middle school, Gathers will have a lot to learn before making an impact on this roster. Of course, he might provide some ability in the redzone if he makes the final roster, but the Cowboys are going to have to mold him into what they want him to become before he's a finished prospect. But as Jimmy Graham, Julius Thomas, and Antonio Gates have proved, there are some tools in basketball that translate to success in the NFL. One thing for certain is Gathers' athleticism. His spider graph from Mockdraftable proves that.
One thing that is worth mentioning is how his measurables compare to Marcellus Bennett at 89%. In the post-draft press conference, Stephen Jones mentioned the comparison of Bennett to Gathers. After all, Bennett played a little bit of basketball at Texas A&M, but his skills and talent translated better to the NFL than the NBA. Let's take a look at some basketball film, yes basketball film, to see what Gathers' can bring to the gridiron.
Gathers will be one of the bigger and broader bodies when he gets to training camp. One thing he can do for certain is high-point the basketball. In the redzone, this is something that can come in handy. The ability to go up and bring down the football is so valuable in the NFL and this is something he has shown the ability to do.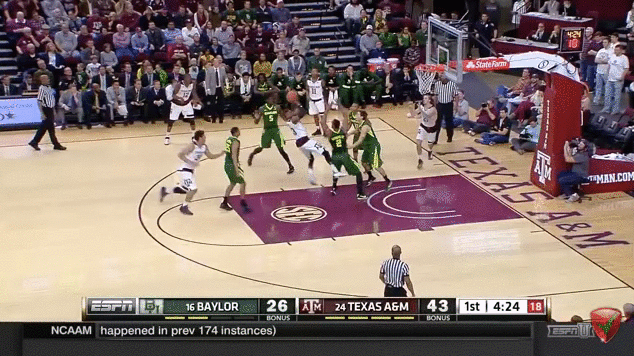 On top of high-pointing the ball, Gathers' box-out skills are something that can be used to his advantage in the NFL. On 50/50 passes, Gathers can use his past experience from the hardwood to successfully box out defenders.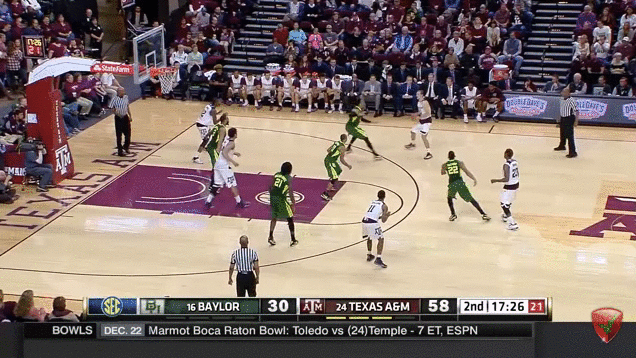 Here's an example of Gathers going up and getting the basketball. Going up for a football is quite similar.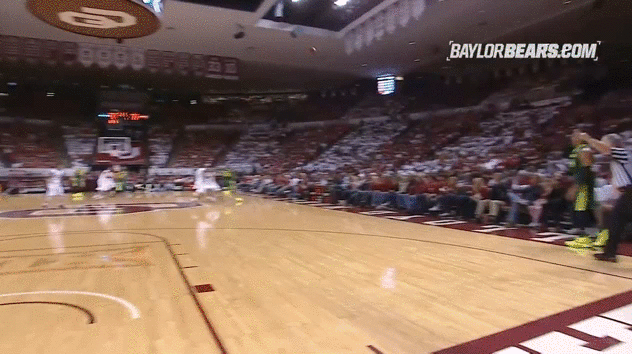 The next clip shows a lot of power, jump, and athleticism coming from a man of Gathers' stature.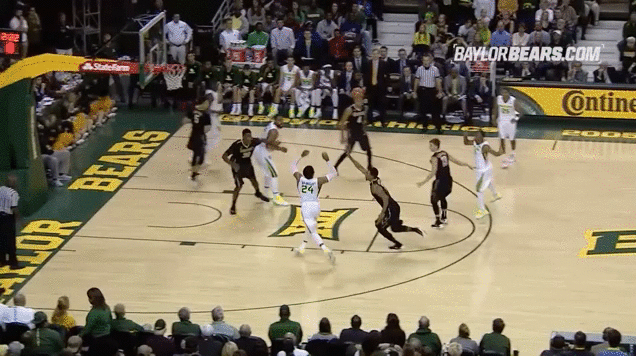 Another example of his athleticism at 6' 8", 275 pounds.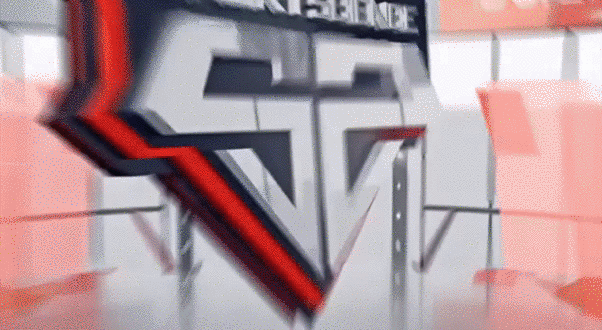 Again, there's a ton to like out of Gathers. He's extremely athletic at his height. His frame is loaded with sheer muscle. The average tight end in the NFL is 6'4, 255 pounds. Gathers is not only four inches taller, but he's 30 pounds bigger as well. He has 11" inch hands and an 84" wingspan to go with his huge frame. From the Sports Science segment that was conducted on him, Gathers' testing numbers were eerily similar to Julius Thomas', another basketball-turned-football player. You can view that Sports Science here.
With Witten signed through the 2018 season, the Cowboys will have a nice project on their hands to mold Gathers into the player they want him to become and to bring him along slowly. Gathers will need a lot of tutelage from tight ends coach Mike Pope, but the potential is there for a redzone contributor right away as well as a player that can provide a unique element to this offense for the long-term.
Before you go, I urge you all to watch this small clip of Gathers playing football and even practicing football fundamentals before a basketball game.